INLEAD stands for Inclusive Leaders. We have been actively promoting diversity and inclusion (D&I) at the management and executive level since 2015. We offer consulting, coaching, training, workshops and digital solutions (e-learning).
INLEAD is your partner for the development and implementation of integrated solutions in D&I promotion. We help you achieve sustainable results and harness the benefits of D&I. INLEAD is synonymous with leveraged diversity: activating diversity for the benefit of the organisation as a whole and all its stakeholders.
Our philosophy
We work with clients in a solution- and resource-oriented, holistic and optimistic way. Guided by systems theory, we build long-term relationships characterised by mutual respect, openness, confidentiality and a positive image of humanity.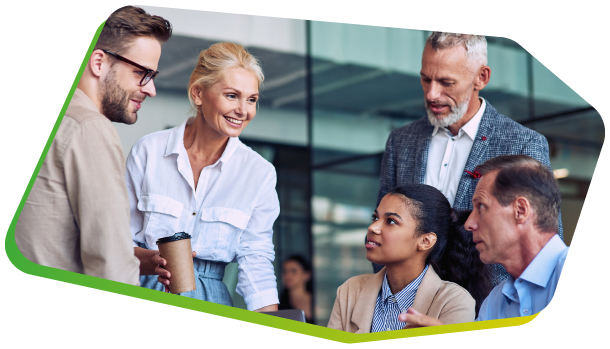 Our vision: Diversity AND Inclusion
Diversity exists in all societies, organisations, businesses and teams. When consciously embraced, it can become a valuable resource and success factor—but diversity without inclusion is meaningless. The conscious inclusion of diversity is a prerequisite for harnessing its many benefits.
Why promote inclusion at INLEAD?
Inclusion stands for participation, equal opportunities, safety and respect, empathy and fairness. It is our conviction that everybody—irrespective of age, ethnicity, personality, lifestyle, gender identity, sexual orientation, skills or abilities—benefits from greater inclusion.
INLEAD was born of a firm commitment to inclusion—for the benefit of us all.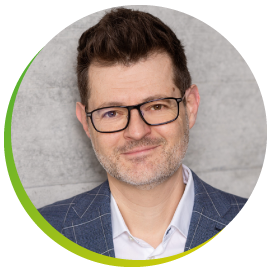 Jérôme Oguey, Founder and Managing Director of INLEAD®
'I'm inspired by leaders with humility. Leaders with a strong sense of self-awareness, who recognise their strengths but also the areas in which they could improve. The best leaders are those willing to open themselves up to the knowledge and talents of others.'
Jérôme is a business economist FH and an internationally certified coach ICF PCC | EMCC ITCA. He has over 10 years of management and leadership experience with diverse teams and large organisations, and over 30 years of practical consulting experience.
He works with executives and managers in conjunction with their teams, as well as HR teams in French, German and English. His approach is characterised by humour, dedication and a commitment to results.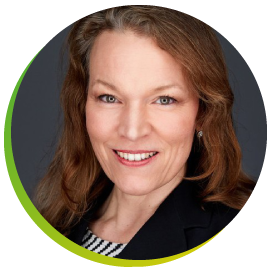 Carmen Cronauer, Consultant
Carmen is a management expert specialising in organisational and leadership development.
She brings decades of international experience in marketing, sales and consulting combined with enthusiasm, empathy and strategic savvy.
When it comes to complex issues, Carmen gets straight to the point. She uses her clarity and intuition to help create space for reflection for leaders, giving them the opportunity for personal growth and development as a manager.
'Recognise your choices and create room for manoeuvre.' Carmen Cronauer, INLEAD consultant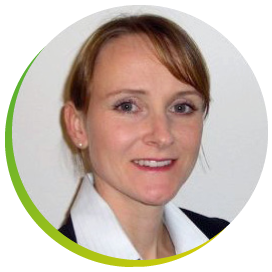 Bettina Maushake, Project Management Office
She has many years of experience at large international companies, primarily in communications, and lived for many years in Asia, latterly as an independent consultant.
Bettina helps develop strategic business projects and deliver them effectively. She brings intercultural and organisational skills and the ability to achieve goals combined with enthusiasm and creative energy.
'We turned to Jérôme in the context of an initiative to advance women's careers in our law firm. He developed and facilitated five workshops in French and German (the mother tongues of our audience) on topics such as dealing with gender differences. Jérôme is professional, attentive, adaptable, and provides excellent pre- and post-intervention follow-up. Our collaboration with him continues with targeted development and support measures.'
Aurélie Dommanget, HR Manager
Schellenberg Wittmer Ltd / Lawyers
'Jérôme provides leadership training both for our experienced leaders and for future managers. We always receive enthusiastic feedback on his practical expertise, his empathy, his sense of humour and the flexible, varied design of the learning components. We appreciate his professionalism and strong client orientation. I can highly recommend collaborating with Jérôme.'
Angelika Rinner, Head of People and Organisational Development (POD)
Canton of Zurich
'We work very successfully with Jérôme Oguey. Jérôme acts as a leadership trainer and gives seminars for new and experienced line managers. In addition to his professional competence and vast practical experience, I particularly appreciate his customer orientation, flexibility and reliability. Our participants appreciate his positive image of humanity, his empathetic and encouraging attitude, his sense of humour and the high level of interactivity in the training. I highly recommend working with Jérôme.'
Bettina Rötzer, Head Global Leadership Development
Credit Suisse
'In the past three years I've worked with Jérôme very intensively and in different situations. As an external coach and trainer, he facilitated management workshops, acted as an individual sparring partner and was involved in a broad leadership development programme. Personally, I appreciated the highly professional and pleasant cooperation. I experienced Jérôme as extremely customer- and solution-oriented as well as technically competent. The internal feedback has always been very positive and testifies to the quality of a successful collaboration.'
Reto Handschin, Head of Human Resources
'It was a pleasure to work with Jérôme. I am convinced that his support will help us to improve as an organisation.'
Anina Mäder, Head Quality & Compliance
Save the Children
'We are pleased to have INLEAD at our side as a strategic partner in the field of inclusive leadership. Together we managed to advance the cause of inclusion at management level. Jérôme's expertise and highly professional work is crucial to our members and their leaders. Our workshops, organised in close cooperation, are very successful and attract a lot of interest. These will certainly continue in the future.'
Alkistis Petropaki, General Manager
Advance
'I was happy to work with Jérôme during the course of the Women's Innovation Networks of Zurich Insurance. He designed a workshop for us on gender intelligence and moderated it in a poised and competent manner. The discussions and concrete recommendations for their next career steps were very enriching for the participants. Jérôme is a dedicated and professional coach and trainer, whom I gladly recommend.'
Sabine Späth
Liechtensteinische Landesbank AG